Environmental Health Videos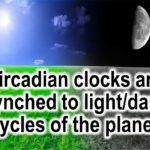 Director
: Robert Laumbach, MD, MPH
Co-Directors
: Joanna Burger, PhD; Laura Liang, DrPH
Members:
Emily Barrett, PhD; Brian Buckley, PhD; Michael Gochfeld, MD, PhD; Judith Graber, PhD; Nancy Fiedler, PhD; Mark Robson, PhD
Coordinator:
Kerry Margaret Butch;
Staff:
 Kimi Nakata, MSW, MPH MISSION of the Community Engagement Core (CoEC):  to work with New Jersey communities to identify, investigate, and act to address environmental health concerns.  CoEC provides a link between environmental health researchers and community members, to increase understanding of the impact of the environment on human health and foster two-way dialogue on research findings and current research priorities.
Meet our CoEC Coordinator, Kerry Margaret Butch! 
kerry.butch@eohsi.rutgers.edu
Community Engagement CoEC collaborates with community-based and statewide environmental, health and public policy organizations to address multiple environmental stressors in highly-impacted areas such as port-adjacent communities. COEC is an active partner in the Coalition for Healthy Ports, a national group addressing the impact of shipping and trucking activities on communities near ports.  The Newark/ Elizabeth Port contributes significant pollutants to the air and water of nearby communities including Newark's Ironbound.  We work locally with partners Ironbound Community Corporation, Clean Water Action, New Jersey Environmental Justice Alliance, and GreenFaith, and nationally with the Coalition for Clean & Safe Ports, which unites over 150 organizations including our sister NIEHS Center at the University of Southern California. Community Partners:
Education
COEC brings young "Future Researchers" from New Jersey high schools and colleges who are currently studying science to meet with Rutgers science and medicine faculty, and observe lab science firsthand. In summer of 2016, the new Toxicology, Health and Environmental Disease (THED) High School Summer Program brought a diverse group of students from 30 high schools in 4 states to learn about laboratory techniques and analysis, and career opportunities in medicine, pharmacy, toxicology, environmental health science, and research. Graduate students and faculty of the Joint Graduate Program in Toxicology taught and worked with THED students on cellular injury, cellular response, and genetic predisposition. The successful THED Program began in the summer of 2013.
Environmental Health Videos
Dr. Helmut Zarbl on Circadian Rhythm/Carcinogenesis, Part I and Part II
Dr. Elisa Bandera on Organic Foods
Dr. Elisa Bandera on Cancer Prevention
Dr. Robert Laumbach on Breast Cancer and Urban Air Pollution, Part I and Part II
Arrest the Pests in Your Nest (a COEC Project), Part I and Part II