Informatics & Computational Toxicology Facility Core
Core Director: Panos Georgopoulos, PhD
Members: Andrew Brooks, PhD; William Welsh, PhD
Staff: Dwaipayan Mukherjee, Zhongyuan Mi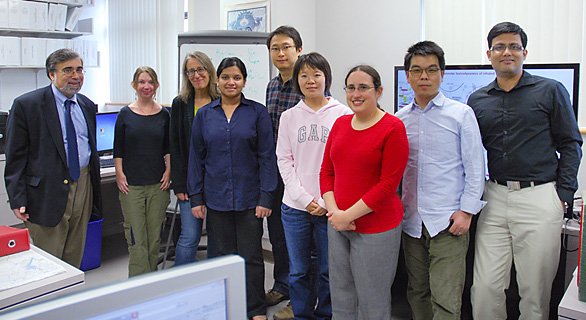 The Informatics and Computational Toxicology Facility Core (ICT) is pivotal to integration of data from of all Facility and Research Cores. It serves as the gateway for informatics-based queries and a clearinghouse for data formatting, transfer, and analysis, as well as modeling exposures and outcomes.
Two main components of this Core
Informatics provides the tools, staff and training to assist Center investigators in the analysis and integration of the different data types. For example, gene expression profiling data are integrated with data from exposure assessment, SNP data, and phenotypic analyses to define pathogenic mechanisms. For investigators more experienced in bioinformatics methods or those performing studies that require higher levels of data analysis, modeling support, or integration, the Core can provide expert consultation for the use or development of appropriate customized tools for information analysis.
Modeling and Computational Toxicology provides leadership in the development of computational approaches to model exposure on the basis of ambient levels of toxicants, routes of exposure, behavior, lifestyle, pharmacokinetic parameters, genotype, and mechanisms of pathogenesis. This exposure to phenotype modeling provides information for population based studies where individual exposure levels are not available and generates testable hypotheses on dose-response relationships.
Important Links