Common Pesticide May Increase Risk of ADHD – Feature in Rutgers Today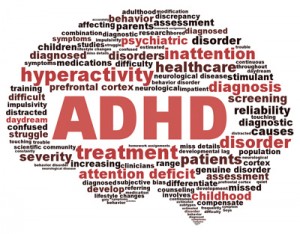 Today's issue of Rutgers Today featured research of CEED member Dr. Jason Richardson and colleagues regarding  a commonly used pesticide that may alter the development of the brain's dopamine system and increase the risk of attention deficit hyperactivity disorder in children.
The research published Wednesday in the Journal of the Federation of American Societies for Experimental Biology (FASEB), by Rutgers scientists and colleagues from Emory University, the University of Rochester Medical Center, and Wake Forest University discovered that mice exposed to the pyrethroid pesticide deltamethrin in utero and through lactation exhibited several features of ADHD, including dysfunctional dopamine signaling in the brain, hyperactivity, working memory, attention deficits and impulsive-like behavior.
"Although we can't change genetic susceptibility to ADHD, there may be modifiable environmental factors, including exposures to pesticides that we should be examining in more detail," says Richardson.
Read the full Rutgers Today news article here.